Presentation of Project MRL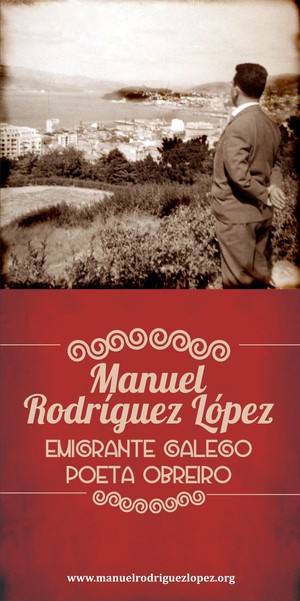 MANUEL RODRIGUEZ LOPEZ, according to Mendez Ferrin in his thesis "From Pondal to Novoneyra" is the most important worker poet Galicia in the second half of the twentieth century.
Born in Paradela, very young he went with his parents for emigration, and there -Galician in Catalunya-, developed a very important literary career which culminated in his stage at Lugo until his death on February 13th, 1990. Paradela City Council has named him "Favorite Son", and it is aimed that the "Galician Literature Day" is dedicated to him.
GaliciaDigital is promoting a campaign to publicize the life and work of Manuel Rodríguez López, with the following support:
Manuel Rodríguez López Family
Paradela City Council
Lugo City Council
Diputación Provincial de Lugo – Vicepresidencia
Xunta de Galicia - Secretaría Xeral de Política Lingüística
The Projoect consists of the following actions: